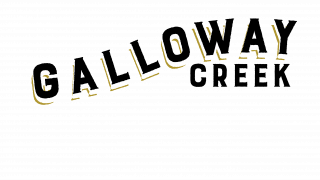 Your Review
Submit a Review

Resident Reviews
|Recommended: YesGreat location love the peace and quiet — Country feel with quick access to the city. Great location for outdoor activities and close walking distance dining. Not a huge amount of traffic either.
|Recommended: YesOverall a very good place to live. — It is such a great location with a lot to do including the walking trail. I would suggest getting covered parking so you are not having to fight with getting a spot because guest at The Rock and Great Escape love to park in the lot.. Maintenance is fantastic and is there within 24 hours of a complaint. Would definitely recommend staying here.
|Recommended: YesGreat decision to live here — I spent 6 months looking for the perfect new home for me when I moved to Springfield. Galloway Creek checked all of my boxes, no compromising here. I absolutely love it here.
|Recommended: YesNo one is ever at the office — I would recommend. I have had no trouble here. Nice community and close the everything but not living right in the middle of all the busyness
|Recommended: YesOverall good — Very quiet and...for the most part clean when moving in. If you're old...it looks like you're outnumbered. Seems to be a place for the young to start out. Not particularly impressed with the cleaning staff for halls and elevator...but nothing terrible enough to complain about. I would...still most definitely...recommend it to others. It fit my needs perfectly.
|Recommended: YesI enjoy living here — For the most part, it is a nice and clean community, I have not had any major problems living here so far. However, I did have damaged furnishings and other cosmetic issues when I moved into my furnished unit, but the maintenance team has taken care of it in a relatively timely manner.
|Recommended: YesNeeds more sound proofing between floors , upstairs neighbor is out late and our cleaning late I work early and go to bed early — mostly quiet
|Recommended: YesExcellent place to live — These are great apartments in a great area. The maintenance and office staff are always friendly and quick to respond. I have loved my time here and will always recommend it to others.
|Recommended: YesMy first month has been better than expected — I saw a couple negative reviews and they seemed honestly like people who were just looking for something to be mad about. The place looks great inside and out with a great location. Studio has a nice layout that feels spacious and the bathroom seems huge, not like the size of a coat closet like I expected. They mentioned they moved to a new internet company I had seen a review from a while back saying it wasn't great whoever they switched to, they're great. Internet is fast, up and down, I stream and game pretty much anytime I'm home with no issues. If I had to nit pick, yes you can hear your neighbors if they're inconsiderate. Place stays pretty quiet unless someone is just being obnoxious which could happen anywhere and the hot water doesn't seem to last long but I take quick showers since I'm usually running late anyways. Other than that, for the price, this place is leagues above other places you'll find in the area.
|Recommended: YesNone — None
|Recommended: YesIn a previous review I stated that there is natural daylight. I would like to clarify that daylight is not to be confused with sunlight. The building itself is located in a shady area. The amount of sunshine coming through the window will vary by each unit. For reference, in my unit which faces the east, sunshine shines through my windows when the sun rises, and for the remainder of the day my apartment is dark.
|Recommended: YesAwesome place — This place is just amazing. Great view, a park near by. Also very convenient with multiple restaurant on the road that we can walk to. Stores such as Walmart, target and other stores thats just a couple minutes away. Interior design of the apartment gives it a nice fresh look.
|Recommended: YesAmazing Place — I love the Galloway community. Such a nice, safe area to live.
|Recommended: YesLove this place — The location combined with the new features and friendly staff makes this place perfect for anyone thinking about living here. It is also a very dog friendly apartment.